Custom questions in your Interactive form
Custom questions in your Interactive form
The Interactive Form consists of a set of questions.
Here you can set up your Interactive form by specifying a list of questions you want to use.
Later on, when you publish a post, you will be asked to reply to these questions. And as the result, your answers will be transferred to the Text template, Image template and other text transformation templates.
Here's an example of Interactive form for event scheduling: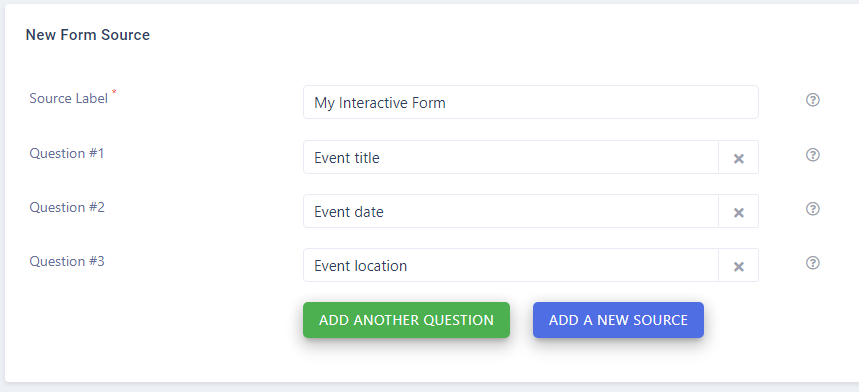 Source label - is just the name of your form
Question 1, 2, 3 - a set of your questions.
As the result, you have all your questions available as variables: question_1, question_2 and question_3 (you can add up to 10 questions in one Interactive form).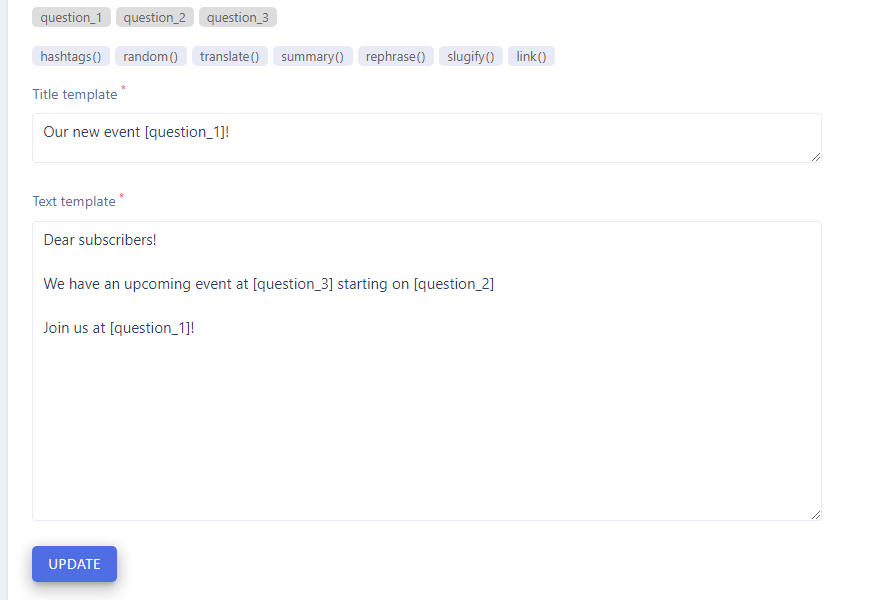 How to access your Interactive form
Open your Campaign page
Scroll down to Sources
Find a form you want to submit
Click on the Link icon

And here's a generated example, based on your questions: